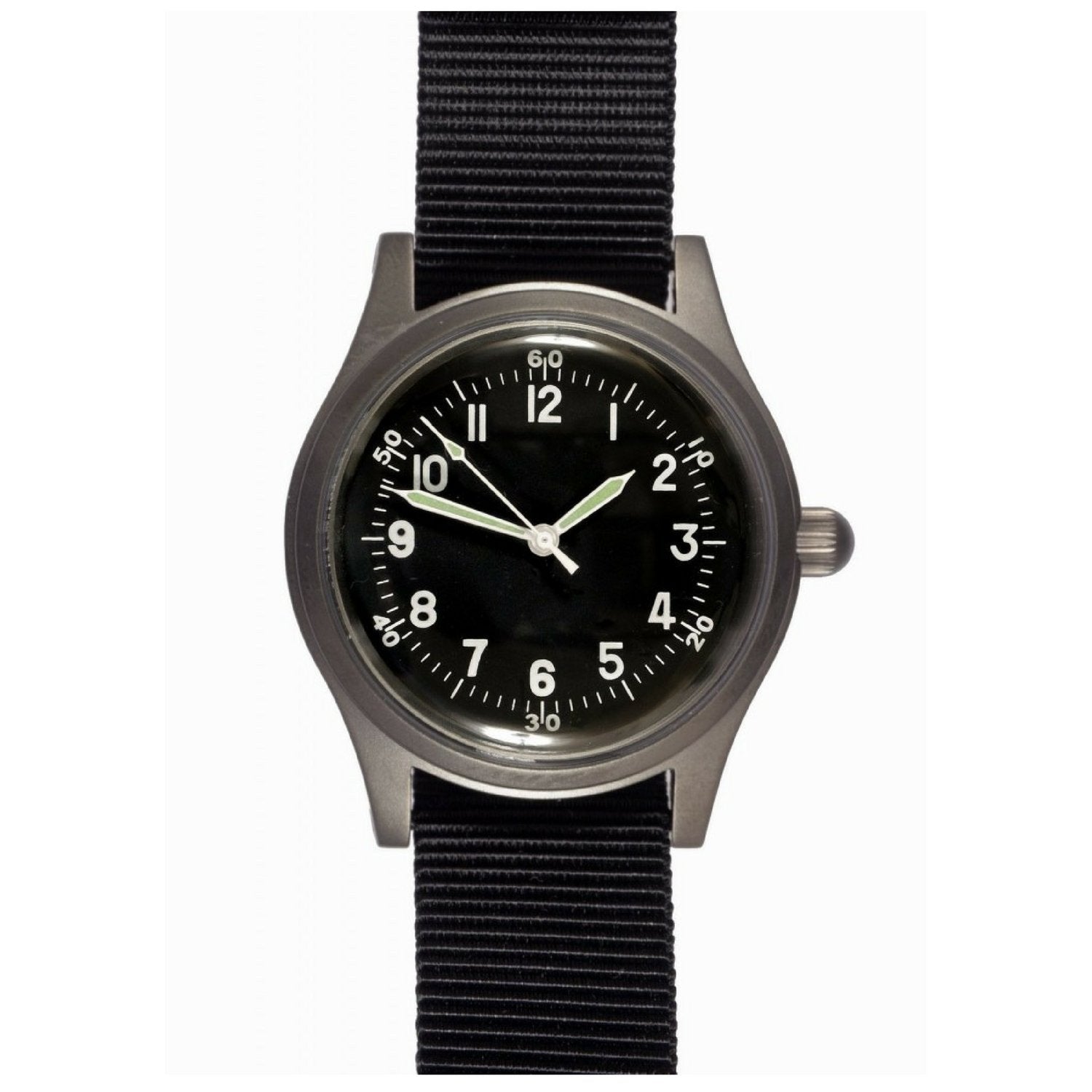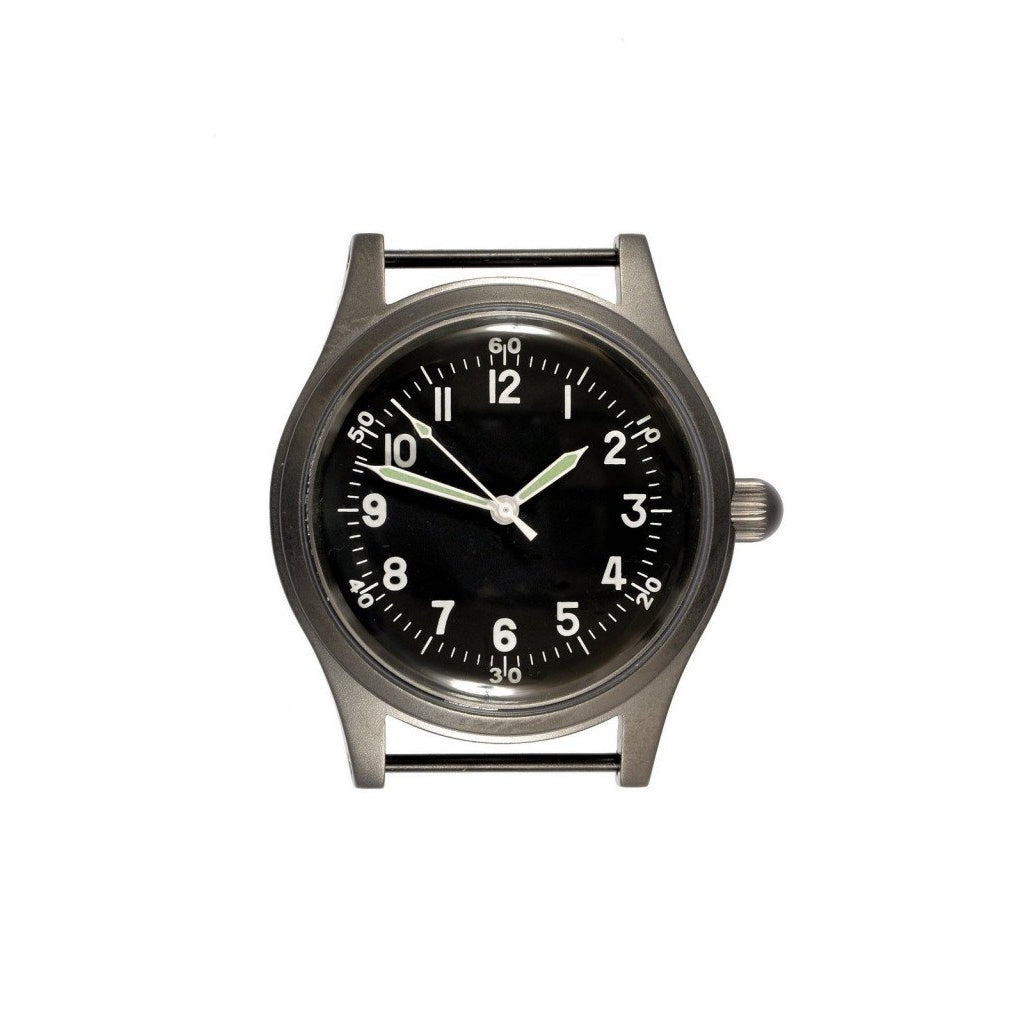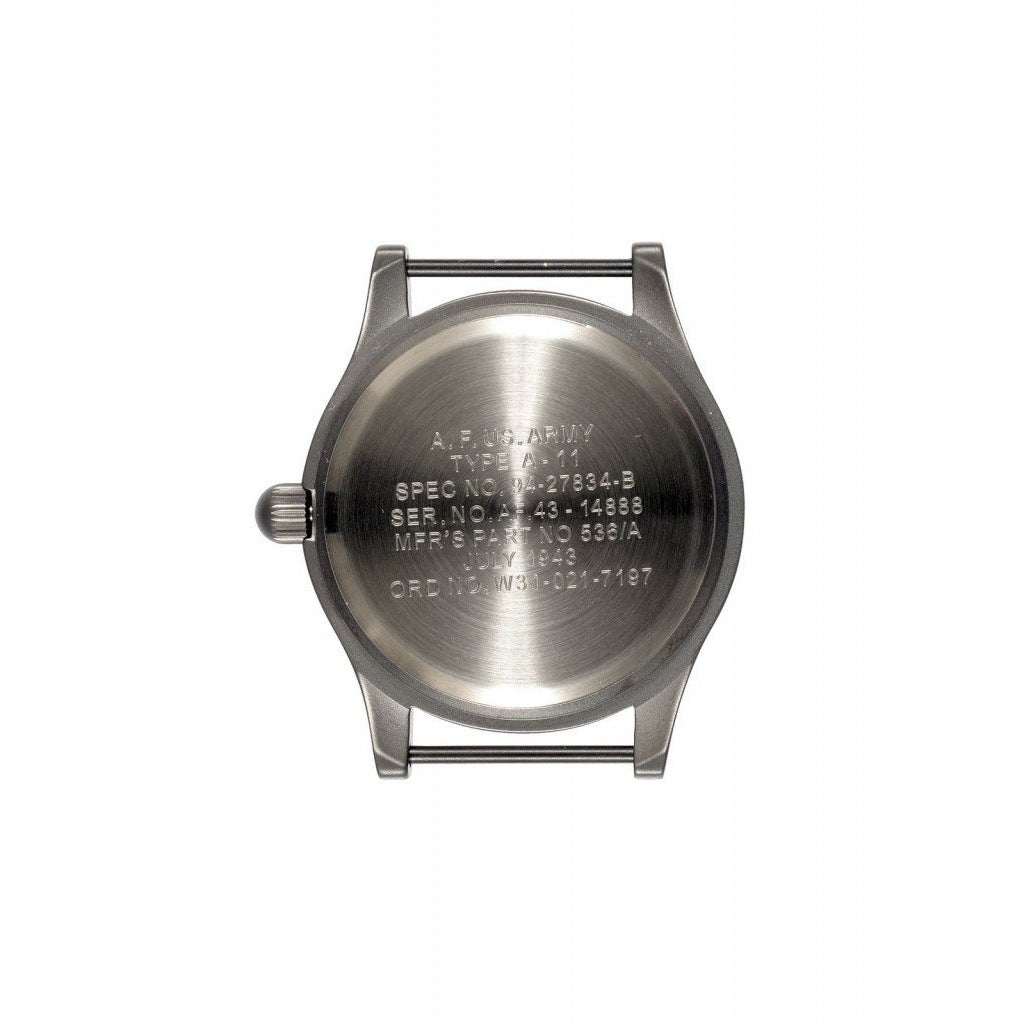 MWC
A-11 1940s WWII Pattern Military Watch (Automatic or Handwound)
The A-11 was among the first military watches to be equipped with a sweep second hand. This recreation is based closely on the original World War Two design from 1943 but has the advantage that it is now equipped with a self winding 24 jewel movement. The watches at the time were made in a variety of slightly different styles by Elgin, Bulova and Waltham but were all based on an original US government specification laid down at the time. This watch is closest in appearance to the Elgin 539 which used a 15 or 16 jewel movement and were made for the USAAF between 1940 and 1945. The original watch was made from plated basemetal (to save steel) but this modern recreation is solid stainless steel so it should stand the test of time better than the originals.


SPECIFICATION

    Width Inc Crown: 39.9mm

    Width Exc Crown: 36mm


    Thickness: 11.5mm



    Lug Size: 18mm

    Lug to lug is 43mm


   24 jewel, self winding automatic movement "Hack System".