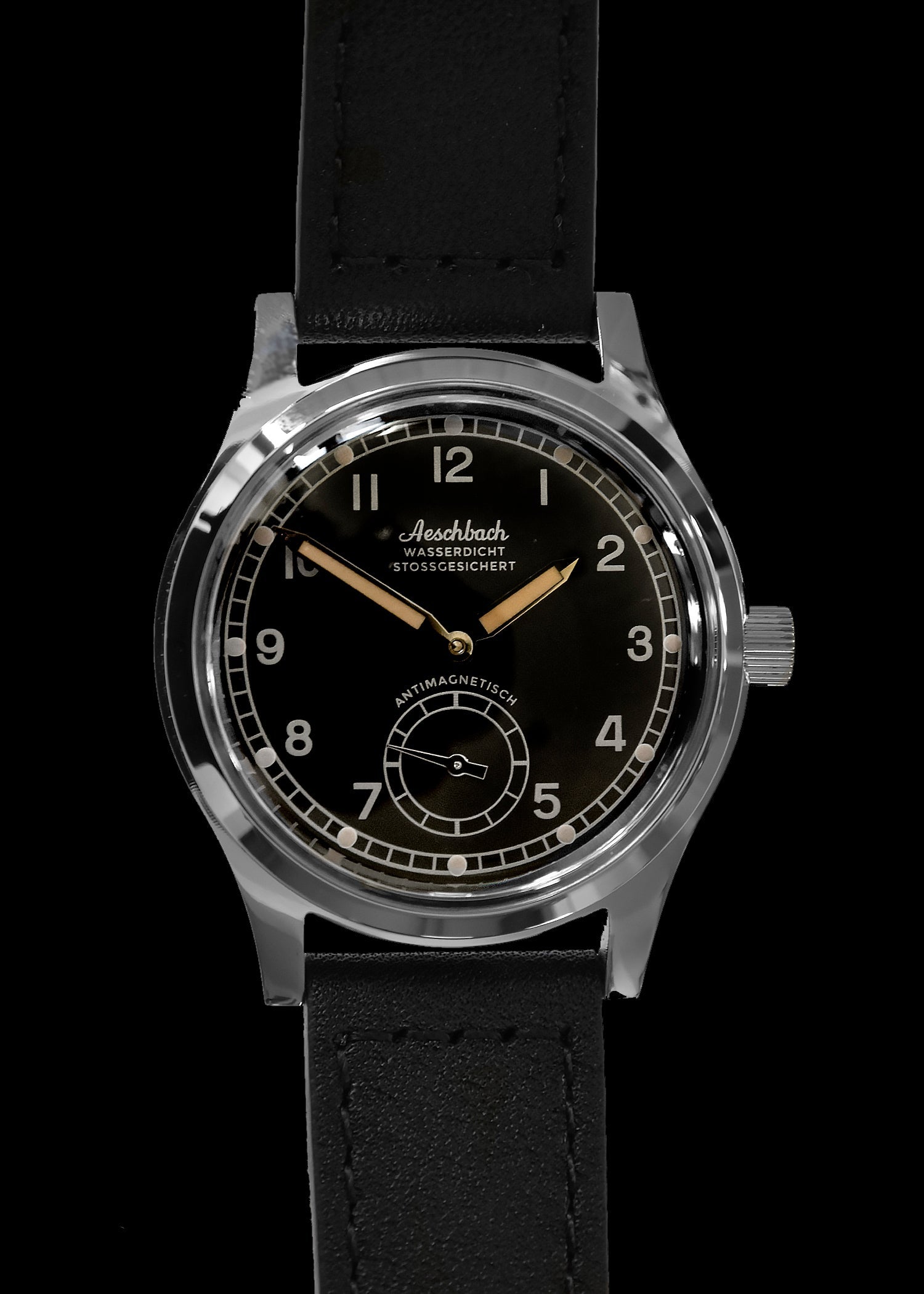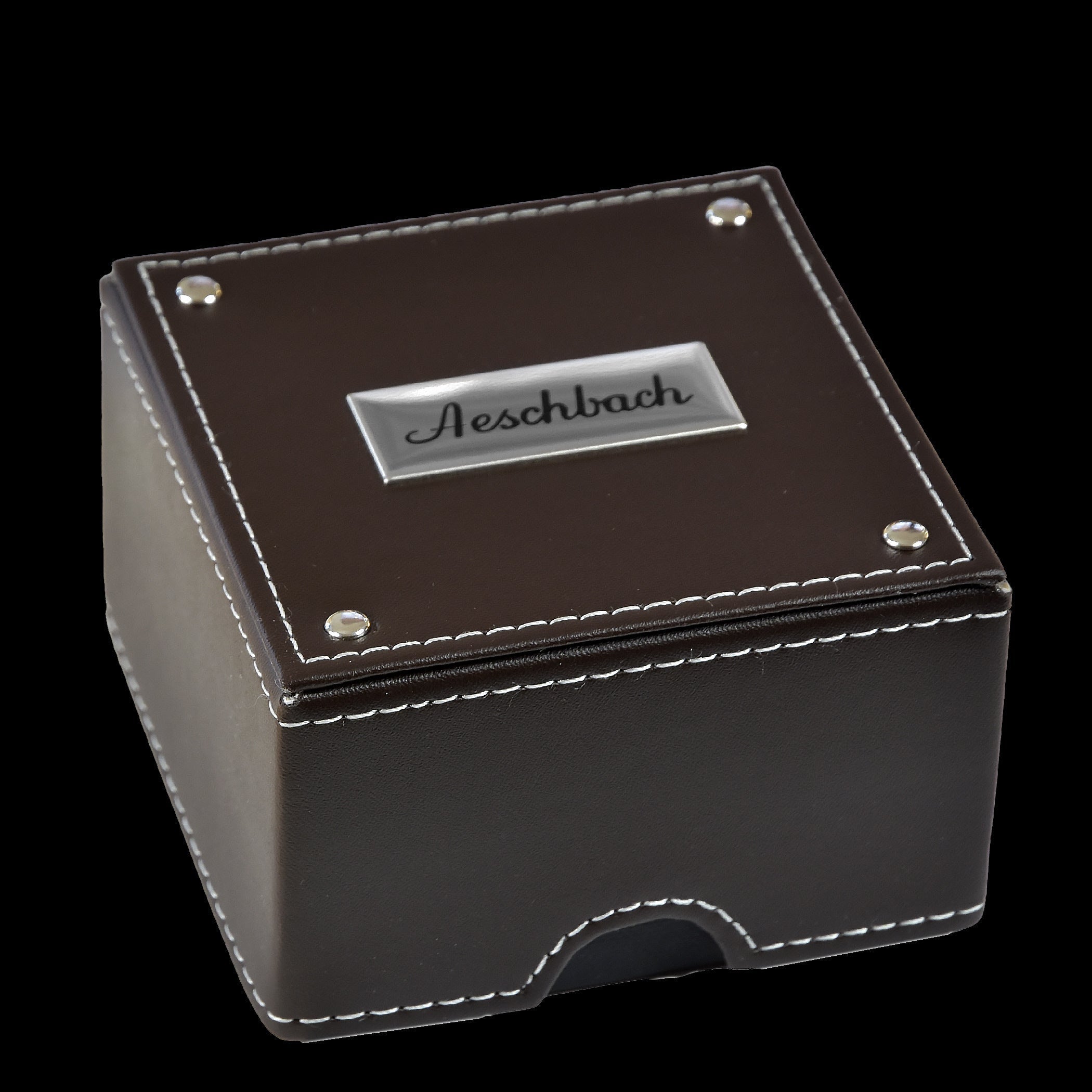 MWC
MWC Aeschbach Luftwaffe / Reichsluftfahrtministerium (RLM) Automatic Pilots Watch
This automatic self-winding classic WW2 pattern Aeschbach* military watch with a small subsidiary dial second hand is based on the typical designs used by the German Luftwaffe and issued by the Reichsluftfahrtministerium (RLM / German Air Ministry).
These watches did not remain in the possession of the Luftwaffe pilots and were issued to them on a mission by mission basis, to be returned to the quartermaster on arrival back at base.
This watch is closely based on one of Aeschbach's WW2 designs. Although the original watches are now quite rare and tend to fetch high prices this watch is outwardly almost indistinguishable from the factories WW2 models. It retains the acrylic crystal used on the original watches. The original 15 Jewel hand-winding mechanical movement is upgraded to a 21 Jewel self-winding automatic which can also be manually wound if required.
The watch offers the benefit of retaining the original outward appearance whilst having a few discreet updates to improve its suitability for use on a day-to-day basis.

This watch has a heavy stainless steel satin finish case made from Military Grade 316L stainless steel and a subsidiary dial second hand. The black dial has luminous markings.

Specification:



Case Diameter: 36.5 mm exc crown, 39 mm incl crown
Lug to Lug 43 mm
Thickness 13.5 mm
Lug Type: Spring strap bars
Dial Colour: Black 

Case Material: 316L stainless steel
Caseback: 316L stainless steel

Crown: 316L stainless steel

Water Resistance: 5 ATM (50 m)**
Movement: 21 Jewel Automatic 

Glass: Plexiglass / Perspex

Luminous Material: Luminova
Serial number on caseback
Strap: Black Leather
Supplied in a box