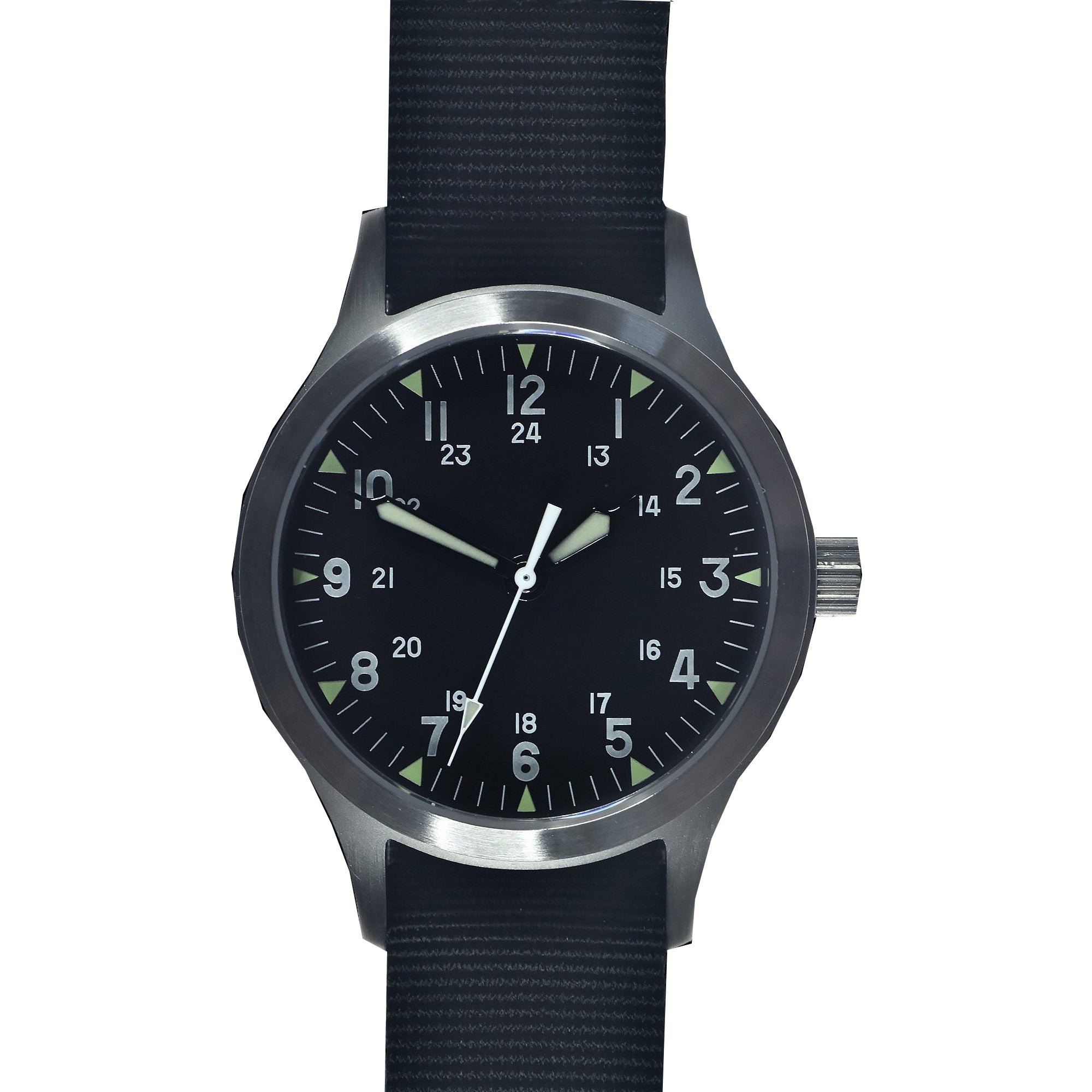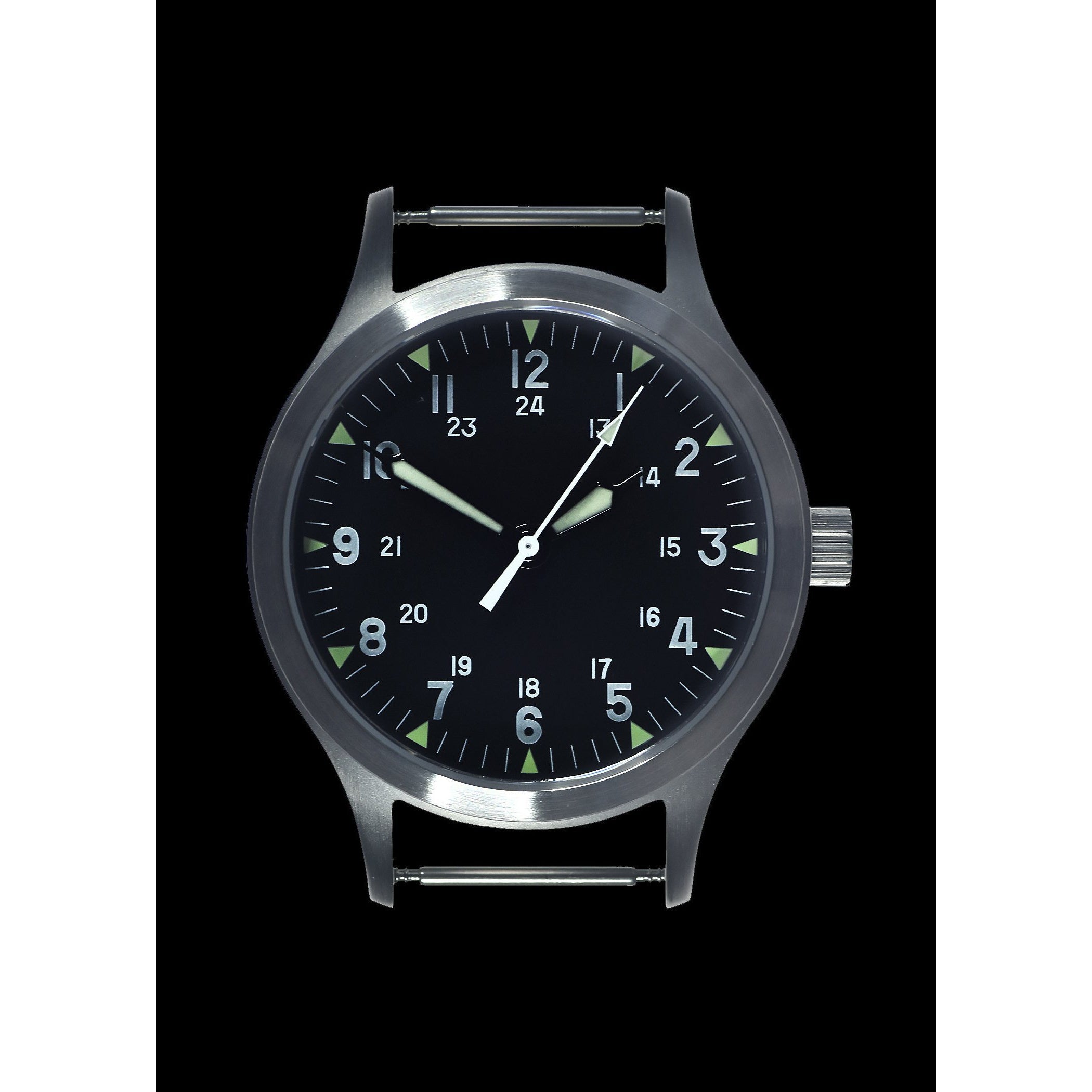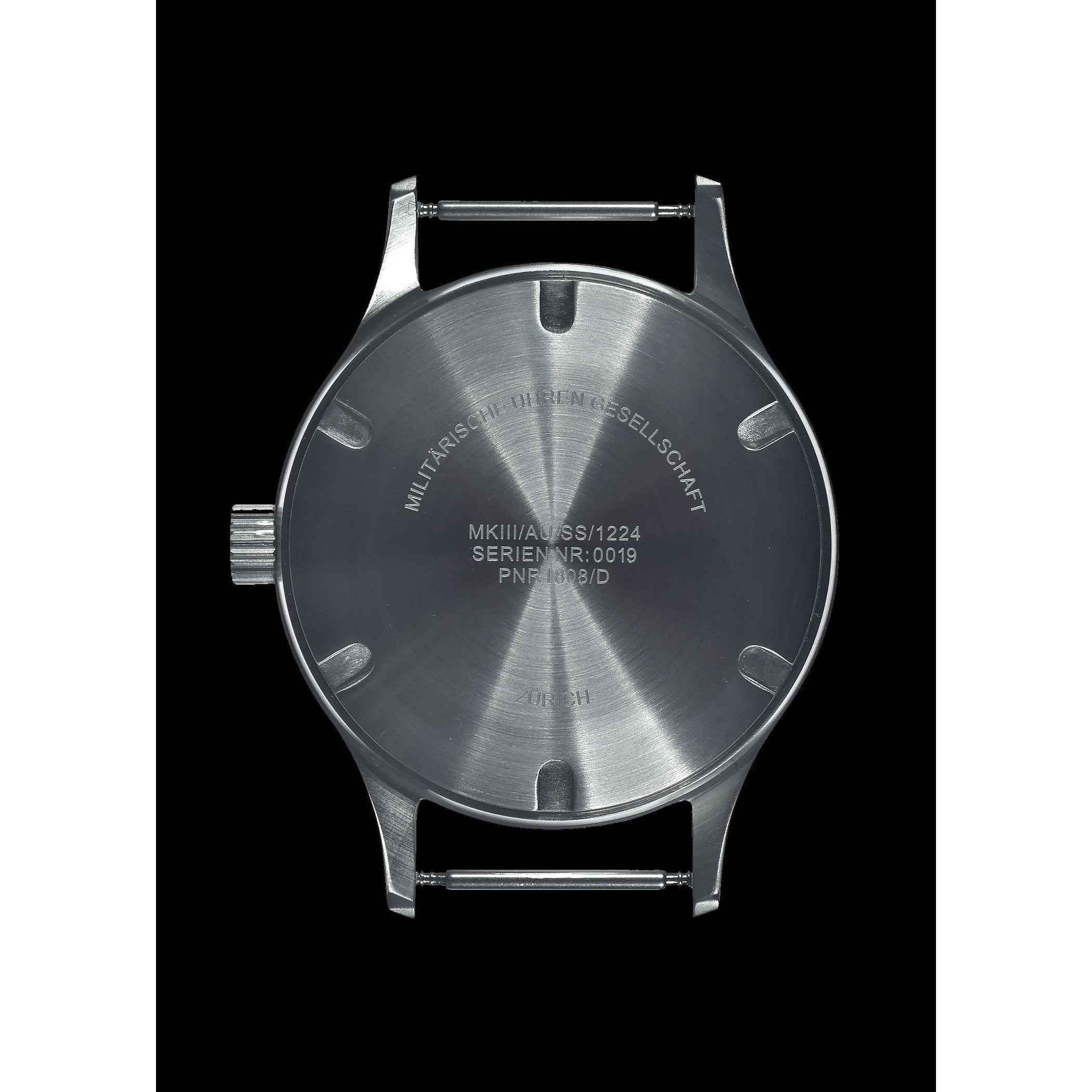 MWC
MWC Mk III Stainless Steel 1950's Pattern 100m Water Resistant Automatic Military Watch with Sapphire Crystal
This MKIII variant has an unbranded dial which is a feature a lot of MWC clients regularly request. The MKIII automatic is a recreation of the classic 1950s NATO specification watches which were made under UK Ministry of Defence reference 6B/346 Mk XI. Although it is very similar in style to the watches made at that time it offers greatly improved accuracy through the use of a modern 24 jewel Automatic movement with 41 hour power reserve and hacking function.

The reality is that with the budgetary constraints no modern military forces could afford watches of this quality when cheaper models can meet the need. In the past the worlds forces regularly purchased Rolex, IWC, Omega, Longines and various other well known makes. Unfortunatately those days are well gone. Because many people still want a military type watch that looks right even though it is made to a much higher specification we offer the MKIII. No expense has been spared to create a superior quality product from the high performance movement to the brushed stainless steel 1950/60s design case which is manufactured and handfinished in Zurich, the model was also upgraded recently with a scratch and shatter resistant sapphire crystal with non reflective coating

The watch has a screw caseback and screw down crown; it is highly accurate and very robust as well as being water resistant to 100m (330ft). 

Dimensions

Diameter - 38mm exc crown, 40mm inc crown
Water Resistance 100m / 330ft
Luminous Material: Super Luminova
24 Jewel NH35A Automatic Movement
Power Reserve: 41 Hours
Screw Down crown and caseback
Shatter and Scratch Resistant Sapphire Crystal 
Thickness 12.5mm

Strap: 18mm NATO